Selling Your Car

Selling a used car can be highly rewarding for both the buyer and seller, as the seller moves on to a newer and better model while the buyer enjoys the convenience of a better ride at a great value. Selling that used car, however, should not be considered the "easy" part of this equation. Indeed, the process of selling a second hand vehicle is at least as taxing as the process of buying one, with extensive cleaning and maintenance to be done and clever online or offline advertising to be created in order to alert buyers to the car's availability. You'll be competing with many used cars that come from ex-company fleets, which will have clean service histories and generally will be in great condition. Those drivers selling their car should be sure to perform the following steps and make the following considerations during the process.
Make Sure the Car is Clean and its Fluids are Topped Off
No one likes to buy a car that immediately needs an oil change or is low on fuel. Furthermore, a dirty car is one that is hard to sell, and it contributes to the "aged" look that some used autos can possess after a few years. Before even listing the vehicle for sale, be sure to top off fluids like engine oil and transmission fluid, and make sure a full tank of fuel is available to the buyer. This fuel will likely be required to power test drives, anyway, so it's best to get it before it's actually needed. After all, a mid-test stop at a local fuel pump is pretty awkward for both sides of the deal.
Cleaning the car should involve a thorough interior detailing, vacuuming the seats and floor while cleaning and polishing the dashboard and other interior fixtures. Windows should be cleaned and wiped down, and personal items should be removed from the vehicle to aid in the expediency of the sale. On the outside, the car should be washed and waxed, making it as glowing and attractive as the day it was first purchased.
Get a Valuation of the Car to Sell it at a Fair Price
A car's worth is dependent on a number of crucial factors. These factors include the year, make, and model of the car, as well as its mileage, any dents or dings on the car's exterior, and any damage inside the vehicle. Its accident history and frequency of maintenance may also play a role in just how much the vehicle is worth and how much it can be sold for in a private transaction outside of a used car dealer's lot.
Before creating an advertisement for the used vehicle, it's a good idea to value the car, or a similar one, using our car valuation system, to help guide you toward an appropriate asking price. Having the most complete and accurate information on hand is the best way to ensure a fair value for the car that will delight both the seller and any buyers who check out the car and are interested in purchasing it.
Create a Catchy Advertisement Online and Off
Prior to the Internet's widespread adoption, virtually ever used car advertisement was included in a local newspaper's classifieds section or in a local trade publication for vehicles or used items. These avenues are still quite popular with second hand vehicle sellers today and, despite the Internet's convenience, they should be considered as a serious way to generate interest in the vehicle. Oftentimes, industry or trade publications dealing in used items or vehicles will offer low-cost or even free advertising, making them as economical as many online services.
Online, auction sites like eBay and listing services like Auto Trader are the kings of used car sales to local buyers. A number of other websites also list vehicles for sale, charging a small subscription fee to list the vehicle. The advertisement, whether online or offline, should include information about the car's make, model, year of production, and key features. It should also include an indication of the car's condition: Is it in like-new, good, fair, or poor condition? Finally, the advertisement should include the mileage and a contact number or email address for the seller.
Online advertisements have the added perk of including photographs, in many cases. Online advertisements should then include several exterior pictures, including front, rear, and side views. Pictures of the interior and centre console area should also be included, as well as a photograph of the car's current mileage on the odometer.
Prepare for the In-Person Selling Experience
An astute and prepared seller should get a car data check on their own vehicle and print that information out for any prospective buyer. This will put their minds at ease and answer many of their questions from the first moment they arrive to view the vehicle. Sellers should also be prepared to offer a test drive of the used car, and they should be prepared to go along for the ride and explain any features or defects that the car has during the trip.
Price negotiation is a near certainty when it comes to selling a used car, as virtually every buyer will try to lower the price a bit. Every buyer has their own budgetary limitations, and each buyer will be trying to get the best deal that they can on the vehicle. Be prepared to negotiate on price and even lower it by a decent amount in order to close the sale. There's no need to lose serious amounts of money when negotiating, but a little room for error will allow for a better chance of success when making the sale.
Finishing Up and Calling it a Success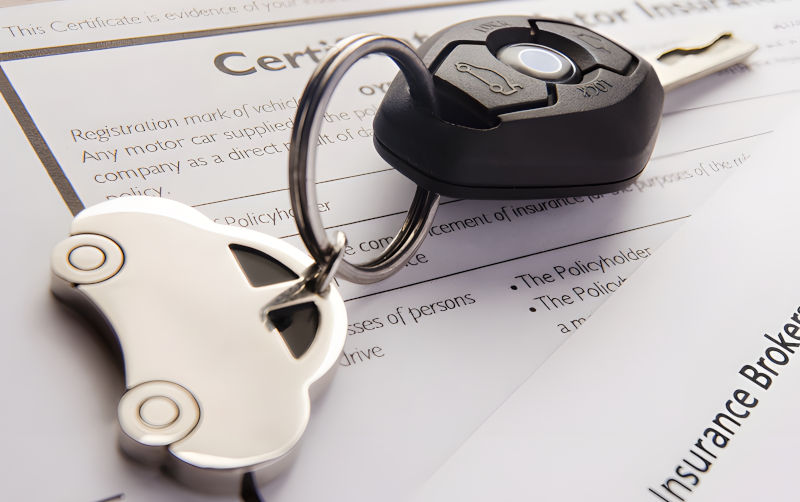 When the price has been agreed upon, it's time to make out a dual-copy receipt (one for the buyer, and one for the seller), and fill out the necessary documents for a transfer of ownership. The buyer will typically be responsible for covering any fees associated with this transfer, while the seller will bid their used vehicle a final goodbye and be free of the car once and for all.