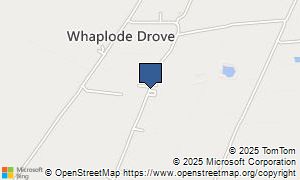 Wh Brand Ltd (Chevrolet)
77 Broadgate, Whaplode Drove,
Spalding,
PE12 0TN
Telephone: (01406) 330265
Website:
http://www.whbrand.com/new-cars/
Chevrolet Cars for sale at cheapest discount prices with Nationwide Delivery. Chevrolet Aveo, Camaro, Captiva, Cruze, Orlando, Spark, Volt. New Chevrolet car sales. WH Brand of Spalding and Lincolnshire.
In case you have tried the services of this dealership in the past, whether it was for shopping for a second hand automobile, selling on / part-exchanging a second hand vehicle, or any other service, would you please post a review for this dealership. Please feel free to leave your reviews and feedback for Wh Brand Ltd (Chevrolet) underneath.
Feel free to score Wh Brand Ltd (Chevrolet) out of 5 for what sort of service you received for your money, how much assistance the dealership gave you and overall value. If you are not contemplating writing a review, you can simply opt for a score for this dealership. To send us your review, you could complete the form fields underneath with your assessment.
0 reviews currently waiting editorial
Want to add a review of Wh Brand Ltd (Chevrolet)? Click above...