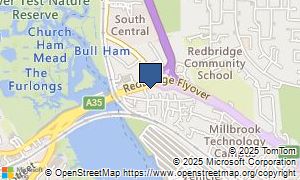 West Way Southampton
The Causeway, Redbridge,
Southampton,
SO15 0NP
Telephone: (0844) 3874862
Website:
http://www.westwaynissan.co.uk
Find amazing deals on all Nissan Models including the Nissan Micra and Nissan Qashqai. We also have Finance Deals, Contract Hire Offers and Motability Services.
Did you have previous dealings with this dealer? Did you experience any number of issues dealing with this dealer? Should you wish to leave an assessment to express your thoughts, or perhaps help out other users, please fill in the form below.
Feel free to mark West Way Southampton out of five for value for money, how much support the dealership gave you and what you felt your experience was overall. If you're not thinking of giving an assessment, you could simply choose a score for the dealership. To send us your evaluation, you can complete the text boxes underneath with your assessment.
0 reviews currently waiting editorial
Want to add a review of West Way Southampton? Click above...
Please type any UK registration number in
now for an instant valuation
You can alternatively get a free valuation
for your vehicle, courtesy of
WeBuyAnyCar
If you do not know the number plate of the vehicle you wish to value, you can get a valuation by selecting car details using the
form below: