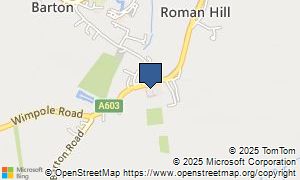 Wallis & Son Ltd
Cavendish House, Cambridge Road,
Barton,
CB23 7AW
Telephone: (01223) 263911
Website:
http://www.wallisandson.co.uk
Prestige used car dealers specialising in the sales and service of Mercedes-Benz, BMW, Jaguar and Land Rover.
Have you paid for a vehicle from this dealership in the past? We ask you to write your assessments and feedback for this dealer below.
We ask you to score Wallis & Son Ltd out of five based on these 3 criteria. Should you only want to leave a score and not a review, then use the 'Add Rating' button after you're finished. To add your assessment, you can fill in the text boxes underneath with your assessment.
0 reviews currently waiting editorial
Want to add a review of Wallis & Son Ltd? Click above...
Please type any UK registration number in
now for an instant valuation
You can alternatively get a free valuation
for your vehicle, courtesy of
WeBuyAnyCar
If you do not know the number plate of the vehicle you wish to value, you can get a valuation by selecting car details using the
form below: