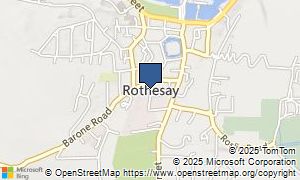 W & J Duncan
Mill Street Garage, 18 Mill Street,
Isle Of Bute,
PA20 0EX
Telephone: (01700) 503094
Website:
http://www.wjduncancarsales.co.uk
Have you used this dealership once before? Feel you experienced any difficulties with W & J Duncan? Posting an assessment of this dealer could help others with determining whether to use them or not.
We'd love you to score this dealership out of 5 on the following criteria. In case you only wish to leave a rating and not an evaluation, then click the 'Add Rating' button after you're finished. If you want to submit a review also, feel free to fill in the form underneath.
0 reviews currently waiting editorial
Want to add a review of W & J Duncan? Click above...