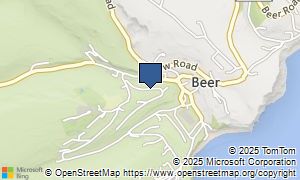 Vine Autos
Unit 1, Kingsdown Industrial Units Weston,
Near Sidmouth,
EX12 3LW
Telephone: (07976) 843857, (07878) 382831
Website:
http://www.lpgcarsandvans.co.uk
LPG Cars and Vans: Family Dealers in High Quality LPG Cars and Vans
Average score:
based on 1 votes
In case you have used the services of this dealership, possibly for shopping for a second hand automobile, selling / part exchanging a pre-owned automobile, or another service, then would you kindly post an evaluation for this dealer. Maybe you've sold an automobile to them before? We'd love you to complete the review form below to send us your review.
Feel free to mark Vine Autos out of five for what type of service you received for your money, how much assistance the dealership gave you and what you think your experience was like overall. If you are not interested in giving an evaluation, you can simply decide upon a rating for this dealership. To send us your assessment, you could complete the form below with your assessment.
0 reviews currently waiting editorial
Want to add a review of Vine Autos? Click above...
Please type any UK registration number in
now for an instant valuation
You can alternatively get a free valuation
for your vehicle, courtesy of
WeBuyAnyCar
If you do not know the number plate of the vehicle you wish to value, you can get a valuation by selecting car details using the
form below: