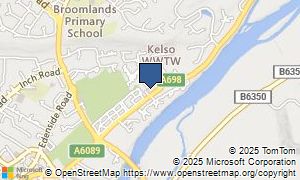 Transmar Cars
Rosewood Ind Est, Sheddon Park Road, Kelso,
Scottish Borders,
TD5 7PU
Telephone: (0843) 3095918
Website:
http://www.transmar-cars.co.uk/
Transmar Cars is a used car dealer in Scottish Borders stocking a wide range of second hand cars at great prices. Visit us today for affordable used cars.
Average score:
based on 1 votes
shona watt - Saturday, 15th December 2012
Do not go anywhere near these guys we got totally ripped off. Bought a second hand car from them and it lasted 3 months! Had to get trading standards involved. They did a so called "repair" which they wanted money for and the next day the car broke down and is a write off. Please check the sale of goods act and dont let them tell you that you buy and beware!
Are you a previous consumer of Transmar Cars? Possibly you've marketed a car to them before? We'd like it if you'd post any opinions, views or experiences you'd think could be advantageous to other potential customers.
You can score Transmar Cars out of five for what kind of service you received for what you paid, how much support the dealership gave you and overall value. In case you only want to give a rating and not an evaluation, then click the 'Add Rating' button after you are happy. To give us your review, you could fill in the form fields below with your review.
0 reviews currently waiting editorial
Want to add a review of Transmar Cars? Click above...