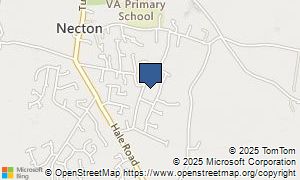 Town Farm Cars
Town Farm, Chantry Lane,
Necton,
PE37 8ES
Telephone: (01760) 720000, (07887) 926779
Website:
http://www.townfarmcars.co.uk/
Town Farm Cars is a used car dealer in Necton stocking a wide range of second hand cars at great prices. Visit us today for affordable used cars in Swaffham.
Have you had prior dealings with Town Farm Cars? Should you would like to give a critique to share your opinions, or maybe help other users, please fill in the form underneath.
We'd love you to score this dealer out of 5 on these criteria. If you are not considering leaving an assessment, you can simply decide upon a rating for this dealership. Should you wish to submit an assessment as well, feel free to complete the form fields below.
0 reviews currently waiting editorial
Want to add a review of Town Farm Cars? Click above...
Please type any UK registration number in
now for an instant valuation
You can alternatively get a free valuation
for your vehicle, courtesy of
WeBuyAnyCar
If you do not know the number plate of the vehicle you wish to value, you can get a valuation by selecting car details using the
form below: