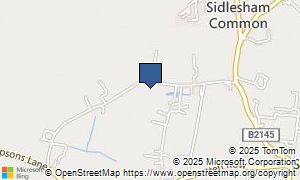 Targa Florio Cars Ltd
2 Walnut Farm Science Park Lockgate Road, Sidlesham,
Chichester,
PO20 7QQ
Telephone: (01243) 641117, (07779) 001704
Website:
http://www.targafloriocars.com/
Welcome to Targa Florio Cars Limited, We specialise in selling premier prestige and performance cars from our 4000 sq ft showroom, stocking the very best examples of Aston Martin, Bentley, Ferrari, Lamborghini, Mercedes Benz, AMG, Audi, Porsche,(Surrey, London, Berkshire, Hampshire, Kent, Sussex)
In the event you have utilized the services of this dealership, whether it was for purchasing a used automobile, selling on / part-exchanging a pre-owned vehicle, or any other service, then kindly leave an evaluation for Targa Florio Cars Ltd. Kindly submit a review on your experiences with Targa Florio Cars Ltd.
You could mark Targa Florio Cars Ltd out of five for what type of service you received for what you paid, service and support and overall value. If you only wish to give a rating and not a review, then click the 'Add Rating' button when you are finished. If you want to give a review as well, please fill in the form fields below.
0 reviews currently waiting editorial
Want to add a review of Targa Florio Cars Ltd? Click above...
Please type any UK registration number in
now for an instant valuation
You can alternatively get a free valuation
for your vehicle, courtesy of
WeBuyAnyCar
If you do not know the number plate of the vehicle you wish to value, you can get a valuation by selecting car details using the
form below: