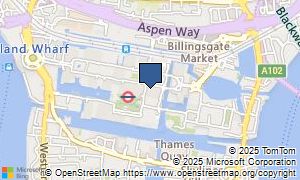 Sytner Canary Wharf
20 Canada Square, Canary Wharf,
London,
E14 5NN
Telephone: (0843) 3095807
Website:
http://www.sytner.co.uk/bmw/canary-wha...
Have you purchased a car from Sytner Canary Wharf once before? Did you receive excellent value for money with them? In the event you would like to give an evaluation to convey your comments, or possibly help out others, please complete the form below.
We'd love you to score Sytner Canary Wharf out of five based on the following areas. If you are not thinking of leaving an evaluation, you can just choose a rating for the dealership. Should you wish to submit an evaluation as well, please complete the form below.
0 reviews currently waiting editorial
Want to add a review of Sytner Canary Wharf? Click above...
Please type any UK registration number in
now for an instant valuation
You can alternatively get a free valuation
for your vehicle, courtesy of
WeBuyAnyCar
If you do not know the number plate of the vehicle you wish to value, you can get a valuation by selecting car details using the
form below: