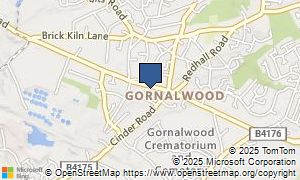 Summit Garage
413-415 Himley Road, Lower Gornal,
Dudley,
DY3 2RA
Telephone: (01384) 259555
Website:
http://www.summitgarage.co.uk
Dudley Car Dealer, Local Car Dealer, MG Car Dealer. Car Parts, Car Service, Indipendant Car Dealer for Dudley, Summit Garage
Have you bought a vehicle from Summit Garage before? Please submit a review on your experiences with Summit Garage.
You could score Summit Garage out of five for what sort of service you received for your money, how much support the dealership gave you and what you think your experience was overall. If you only wish to leave a rating and not a review, then click the 'Add Rating' button when you're finished. If you want to submit a review also, please complete the form fields underneath.
0 reviews currently waiting editorial
Want to add a review of Summit Garage? Click above...