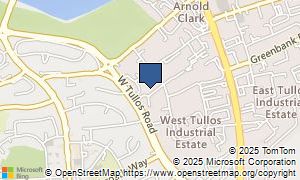 Specialist Cars Skoda (Aberdeen)
Craigshaw Place,
Aberdeen,
AB12 3AH
Telephone: (01224) 432065
Website:
http://www.skoda.co.uk/
Did you have previous dealings with this dealership? Perhaps you have marketed an automobile to them before? Writing an evaluation of this dealership will help other users with determining whether to use them or not.
Feel free to score Specialist Cars Skoda (Aberdeen) out of 5 for value for money, how much assistance they gave you and what you felt your experience was overall. If you are not considering giving an assessment, you could just decide upon a rating for the dealership. If you want to give a review also, we'd love you to complete the text boxes underneath.
0 reviews currently waiting editorial
Want to add a review of Specialist Cars Skoda (Aberdeen)? Click above...