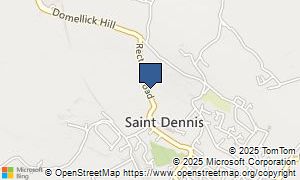 Southern Prestige
Dorney Reach, Rectory Road,
ST Dennis,
PL26 8BS
Telephone: (01726) 821828, (07970) 492828
Website:
http://www.southernprestige.co.uk/6618...
Southern Cars - Quality used cars in Cornwall
Have you had previous dealings with Southern Prestige? Perhaps you've sold an automobile to them before? Kindly submit feedback on your experiences with this dealer.
Feel free to mark Southern Prestige out of five for what type of service you received for your money, service and support and what you think your experience was like overall. In the event you only want to leave a score and not an assessment, then use the 'Add Rating' button when you're happy. If you want to submit a review as well, feel free to complete the form fields underneath.
0 reviews currently waiting editorial
Want to add a review of Southern Prestige? Click above...
Please type any UK registration number in
now for an instant valuation
You can alternatively get a free valuation
for your vehicle, courtesy of
WeBuyAnyCar
If you do not know the number plate of the vehicle you wish to value, you can get a valuation by selecting car details using the
form below: