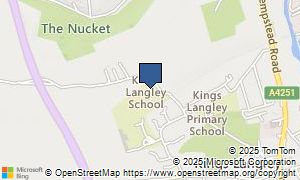 Seymour Pope Ltd
Barnes Farm, Barnes Lane,
Flanstad,
WD4 9LA
Telephone: (01923) 262900, (07802) 405406
Website:
http://www.SEYMOURPOPE.COM
Seymour Pope Cars is one of the UK's leading trader of historical, rare and hard-to-find automobiles in the UK specialising in historic ferrari ac Porsche and AC
Average score:
based on 2 votes
Georgio - Monday, 17th December 2012
Recently purchased a Mercedes C Class Sports Coupe from Seymour Pope. Was initially very impressed with the service and honesty of this dealership . A short while after purchasing the car, I encountered a small problem with the panoramic glass sunroof. After a short deliberation, Seymour Pope stuck to their after-sales promise and had the problem repaired straight away to a high standard at a Mercedes specialist. Car was also delivered to my home after the repair. Thumbs up to this dealers and will be regularly checking their website to see what cars they have coming in. Five star service and great cars!
Did you use this dealership in the past? Maybe you've tried out their services before? We ask you to fill in the form underneath to submit your review.
Feel free to score Seymour Pope Ltd out of five for what kind of service you received for what you paid, service and support and what you feel your experience was overall. In the event you only wish to give a score and not a review, then click the 'Add Rating' button when you're finished. To submit your assessment, you can fill in the form fields below with your assessment.
0 reviews currently waiting editorial
Want to add a review of Seymour Pope Ltd? Click above...
Please type any UK registration number in
now for an instant valuation
You can alternatively get a free valuation
for your vehicle, courtesy of
WeBuyAnyCar
If you do not know the number plate of the vehicle you wish to value, you can get a valuation by selecting car details using the
form below: