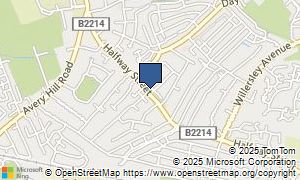 Saunders Abbott
180 Halfway Street,
Sidcup,
DA15 8DJ
Telephone: (020) 83002450, (020) 83036804
Website:
http://www.saundersabbott.co.uk
Saunders Abbott is a used car dealer in Sidcup stocking a wide range of second hand cars at great prices. Visit us today for affordable used cars in Kent.
Have you used this dealer once before? Perhaps you've sold a car to them before? Posting an assessment of Saunders Abbott could help other people with decicing whether to use them or not.
Please mark this dealership out of five on these three areas. If you are not concerned about writing an evaluation, you can simply decide on a score for this dealership. To add your review, you can complete the form underneath with your evaluation.
0 reviews currently waiting editorial
Want to add a review of Saunders Abbott? Click above...