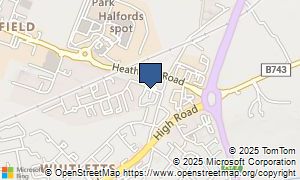 S & S Services
8 Old Bridge Road, Heathfield,
Ayr,
KA8 9SX
Telephone: (01292) 880080
Website:
http://www.sandsservices.co.uk
welcome to s+s -Scotland's longest serving Subaru and Isuzu Dealer based in Ayr, Ayrshire Scotland
Are you a former consumer of S & S Services? Maybe you've tried their services before? Writing a review of S & S Services will help other potential customers with determining whether to use them or not.
We'd love you to mark S & S Services out of 5 on these areas. Should you only wish to leave a rating and not an evaluation, then click the 'Add Rating' button after you're finished. If you'd like to leave a review as well, then please fill in the form fields below.
0 reviews currently waiting editorial
Want to add a review of S & S Services? Click above...