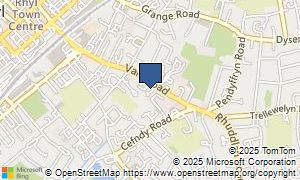 Richard Morris Car Sales
154 Vale Road,
Rhyl,
LL18 2PD
Telephone: (07774) 765981, (01745) 338111
Website:
http://www.richardmorriscarsales.co.uk
Richard Morris Car Sales is a used car dealer in Rhyl stocking a wide range of second hand cars at great prices. Visit us today for affordable used cars in Denbighshire.
Have you paid for an automobile from this dealership before? Possibly you have marketed a car to them before? We'd love you to leave your assessments and feedback for Richard Morris Car Sales below.
You could score Richard Morris Car Sales out of five for value for money, service and support and overall value. If you're not interested in giving an assessment, you could just pick a score for this dealership. If you'd like to write an assessment also, feel free to fill in the form below.
0 reviews currently waiting editorial
Want to add a review of Richard Morris Car Sales? Click above...