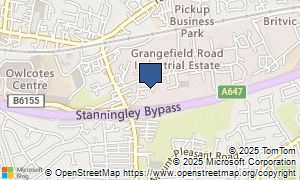 Pudsey Service Centre
Grangefield Industrial Estate, Pudsey,
Leeds,
LS28 6QJ
Telephone: (0113) 8662304
Website:
http://www.pudseyservicecentre.co.uk
Pudsey Service Centre is a used car dealer in Leeds stocking a wide range of second hand cars at great prices. Visit us today for affordable used cars in West Yorkshire.
Average score:
based on 1 votes
neil turner - Tuesday, 4th March 2014
bad service and a very bad salesman calld grame do not buy off them
Could you be a prior client of this dealership? Do you think you got great service from them? We'd like it if you'd submit any feedback, views or criticisms you'd think may be helpful to other potential customers.
We ask you to mark Pudsey Service Centre out of 5 on the following criteria. In the event you only wish to give a score and not a review, then click the 'Add Rating' button when you're finished. If you want to give an evaluation also, we would love you to fill in the text boxes below.
0 reviews currently waiting editorial
Want to add a review of Pudsey Service Centre? Click above...