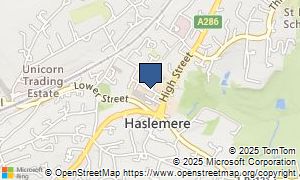 Proven Motor Company Ltd
9 West Street,
Haslemere,
GU27 2AB
Telephone: (0845) 0203916
Website:
http://www.proven-subaru.co.uk
Proven are Subaru dealers with over 15 years experience and can offer the very best Sales, Service and Parts experience for customers accross Surrey, West Sussex and Hampshire. Call us today.. Proven Motor Co Ltd - approved Subaru dealer
Have you bought an automobile from this dealer in the past? Did you receive good value for money from them? Please complete the form below to send us your review.
We ask you to score this dealer out of five based on these points. If you are not interested in writing a review, you can simply decide upon a score for the dealership. To write your evaluation, you could fill in the form fields below with your evaluation.
0 reviews currently waiting editorial
Want to add a review of Proven Motor Company Ltd? Click above...