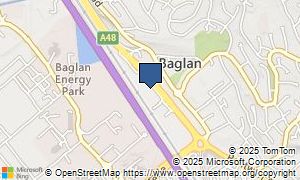 Pine Tree Car Superstore
A48 WESTBOUND, BAGLON,
PORT TALBOT,
SA12 8BH
Telephone: (0843) 3096304
Website:
http://www.pinetreemotorcars.co.uk
Quality Used Cars from Wales Cheapest Car Superstore - Pinetree Car Superstore
Did you use this dealership before? In case you would like to share an evaluation to convey your thoughts, or perhaps help others, please complete the form below.
Kindly mark this dealership out of 5 based on these points. In case you only wish to leave a rating and not a review, then click the 'Add Rating' button after you are done. If you wish to write an evaluation as well, please fill in the form underneath.
0 reviews currently waiting editorial
Want to add a review of Pine Tree Car Superstore? Click above...
Please type any UK registration number in
now for an instant valuation
You can alternatively get a free valuation
for your vehicle, courtesy of
WeBuyAnyCar
If you do not know the number plate of the vehicle you wish to value, you can get a valuation by selecting car details using the
form below: