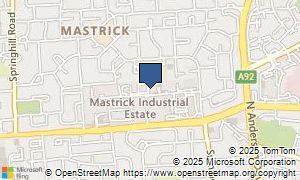 Peter Vardy Aberdeen
Whitemyres Avenue. Langstracht,
Aberdeen,
AB16 6HQ
Telephone: (01224) 432118
Website:
http://www.petervardy.com/
Huge range of New and Used cars in Scotland, with showrooms in Aberdeen, Edinburgh, Kirkcaldy, Motherwell and Perth. Visit us today or Call 0844 482 8999.
Could you be a former consumer of this dealership? Did you experience any number of complications with Peter Vardy Aberdeen? We'd love you to post any feedback, views or experiences you think may be valuable to other users.
We'd love you to score this dealer out of five on these 3 areas. If you only want to leave a score and not an assessment, then click the 'Add Rating' button when you're finished. To submit your review, you could fill in the text boxes underneath with your evaluation.
0 reviews currently waiting editorial
Want to add a review of Peter Vardy Aberdeen? Click above...