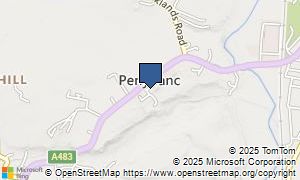 Penybanc Car Centre
96 Penybanc Road,
Ammanford,
SA18 3QS
Telephone: (01269) 592122
Website:
http://www.penybanc-carcentre.com
Penybanc Car Centre is a used car and van dealer in Ammanford stocking a wide range of second hand cars and vans at great prices. Visit us today for affordable used cars and vans in Camarthenshire.
Average score:
based on 1 votes
sharon - Wednesday, 4th September 2013
Bought Renault megan convertible for £4000 off them two weeks ago, when it rained water poured in through the door/roof seals. I took it back next day only to be told the boss would phone me, no phone call. I emailed and went down several more times and finally when I phoned, jack (the owner) answered the phone and told me he wasn't going to do anything as he told me the car was leaking. I wouldn't spend £4000 pound on a car that was leaking. I will be taking this to court. but please be aware they will be absolute gentlemen until you have purchased the car and then good luck
Have you used this dealer before? We'd love you to write your evaluations and feedback for Penybanc Car Centre below.
Kindly score this dealership out of 5 on the following points. If you're not considering giving an assessment, you could simply decide upon a rating for the dealer. To add your assessment, you could complete the form below with your review.
0 reviews currently waiting editorial
Want to add a review of Penybanc Car Centre? Click above...