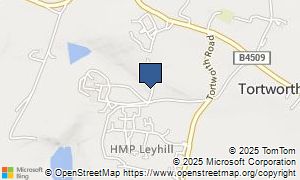 Parkhill Cars
Morton Lodge, Tortworth,
Wotton-Under-Edge,
GL12 8HH
Telephone: (01454) 261499, (07831) 239680
Website:
http://www.parkhillcars.co.uk
Parkhill Cars is a used car dealer in Wotton-under-edge stocking a wide range of second hand cars at great prices. Visit us today for affordable used cars in Gloucestershire.
Average score:
based on 3 votes
Bob - Tuesday, 19th May 2015
Be careful, Parkhill Cars are now running under the name Tortworth Cars but they are still the same Cowboys. Bought a car which failed to start immediately after I paid. After 2 weeks the car wasn't fixed and I received abuse on arriving for a refund. Fortunately I paid on credit card and it was refunded by my cc company. Save yourself the hassle and go to a reputable dealer. Hope the company collapses for good!
John Cole - Tuesday, 9th December 2014
I brought a 2007 Citroen c4 picasso on 1st November 2014 for £2995.00 with 1 years Mot & 3 Months warranty. Just 5 weeks in to ownership the complete running gear has collapsed in the car rendering it un usable and un fit for purpose. After contacting the company for 10 days i was told to take it back to them on Saturday the 6th December 2014. Once i got there they told me there was nothing they could do and the problems were not covered by the warranty. After taking advise from citizens advice & Gloucestershire trading standards i found out that everything parkhill cars had told me was a lie. I called them again & told them of my findings to which they replied by telling me to put it all in a email & send it to them. That would of been ok exsept they gave me a bogus email address. I then text the boss who has since then and is still threatening me and calling me very abusive names and is texting me abuse continuously. I will not be dropping this case but must urge anyone thinking of buying a used car from Parkhill Cars to stay well away. Nothing but Bullys.
kelvin ogborne - Monday, 24th February 2014
My son bought a car from here a few months ago. so say serviced but two days after buying it we found the hose connected to the radiator was not connected so had a local garage look at it and were told it hadnt had a service.. 6 wks after buying it the head gasket went... Tried claiming on the 3 month warranty they gave but according to them they did not provide a warranty. manager told my son to F..k off when he rang him and then procedded to ignore his calls after. When we finaly got through to someone else at the garage we were told we could buy some gasket sealer and sell the car on. Typical cowboy garage. Buy from here at your peril
Have you had prior dealings with this dealer? Do you reckon you experienced any issues with Parkhill Cars? If you wish to share an assessment to share your thoughts, or perhaps help others, please fill in the form underneath.
We'd like it if you'd mark this dealer out of five on these areas. If you are not considering writing a review, you can simply decide upon a score for the dealership. If you want to give a review also, we would love you to fill in the form fields underneath.
0 reviews currently waiting editorial
Want to add a review of Parkhill Cars? Click above...
Please type any UK registration number in
now for an instant valuation
You can alternatively get a free valuation
for your vehicle, courtesy of
WeBuyAnyCar
If you do not know the number plate of the vehicle you wish to value, you can get a valuation by selecting car details using the
form below: