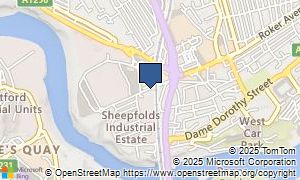 P & A Motor Vehicles
Millennium Way, Stadium Of Light,
Sunderland,
SR5 1BT
Telephone: (07939) 015156, (07850) 015593
Website:
http://www.pandamotorvehicles.co.uk
P & A Motor Vehicles is a used car dealer in Sunderland stocking a wide range of second hand cars at great prices. Visit us today for affordable used cars in Tyne And Wear.
Average score:
based on 1 votes
jimmy jones - Tuesday, 3rd March 2015
be better visiting the local scrap merchant, they have better cars in stock, these people are liars, and will try to con you out of every penny you have, and sell you a banger
Are you a former client of P & A Motor Vehicles? Did you have any difficulties dealing with this dealership? Writing an assessment of P & A Motor Vehicles will help other potential customers with decicing if they should use the dealer's services.
We'd love you to mark this dealership out of 5 on the following criteria. If you're not interested in giving an evaluation, you can simply decide upon a score for this dealer. To write your evaluation, you could fill in the form fields below with your assessment.
0 reviews currently waiting editorial
Want to add a review of P & A Motor Vehicles? Click above...
Please type any UK registration number in
now for an instant valuation
You can alternatively get a free valuation
for your vehicle, courtesy of
WeBuyAnyCar
If you do not know the number plate of the vehicle you wish to value, you can get a valuation by selecting car details using the
form below: