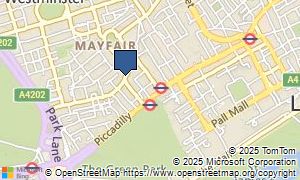 Oracle Finance (London)
Oracle Asset Finance Ltd, 2nd Floor, Berkeley Square House Berkeley Squa,
London,
W1J 6BD
Telephone: (0845) 0944911
Website:
http://www.oraclefinance.co.uk
Prestige car finance & vehicle finance from Oracle Finance Ltd. We offer finance services for the acquisition of high end sports & classic cars & many aviation & marine cars
If you have utilized the services of this dealership, possibly for purchasing a pre-owned automobile, getting rid of / part-exchanging a second hand vehicle, or another service, kindly post a review for Oracle Finance (London). Perhaps you have sold a car to them before? Writing an evaluation of this dealership will help other potential customers with decicing whether to use their services.
Feel free to mark Oracle Finance (London) out of five for value for money, service and support and what you felt your experience was overall. In the event you only want to give a rating and not an assessment, then use the 'Add Rating' button after you're happy. To write your review, you can complete the form fields below with your evaluation.
0 reviews currently waiting editorial
Want to add a review of Oracle Finance (London)? Click above...