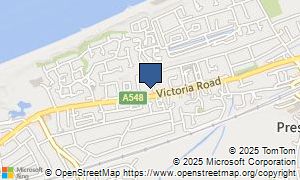 Omega Cars
ELF Service Station, Victoria Road,
Prestatyn,
LL19 7UF
Telephone: (01745) 855778
Website:
http://www.omegacars.co.uk
Omega Cars is a used car dealer in Prestatyn stocking a wide range of second hand cars at great prices. Visit us today for affordable used cars.
Are you a previous customer of this dealership? Possibly you have marketed a vehicle to them in the past? We'd like it if you'd submit a review on your experiences with this dealership.
You can score Omega Cars out of 5 for what sort of service you received for your money, service and support and what you feel your experience was like overall. If you are not thinking of giving an evaluation, you could just select a rating for this dealership. If you want to submit an assessment also, feel free to fill in the form fields underneath.
0 reviews currently waiting editorial
Want to add a review of Omega Cars? Click above...