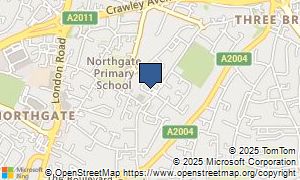 Northgate Car And Finance Centre
Northgate Place,
Crawley,
RH10 8BB
Telephone: (01293) 403501, (07976) 820925
Website:
http://www.northgate-cars.com
, Quality Used Cars for sale in Crawley West Sussex, Visit Northgate Car's Online Showroom today or call 01293 403501 for information
Have you had previous dealings with this dealer? Possibly you've marketed an automobile to them in the past? We ask you to write your assessments and observations for this dealer underneath.
You could score Northgate Car And Finance Centre out of 5 for value for money, service and support and what you felt your experience was overall. If you're not concerned about giving an evaluation, you can simply choose a score for this dealer. If you wish to leave a review as well, feel free to fill in the text boxes underneath.
0 reviews currently waiting editorial
Want to add a review of Northgate Car And Finance Centre? Click above...
Please type any UK registration number in
now for an instant valuation
You can alternatively get a free valuation
for your vehicle, courtesy of
WeBuyAnyCar
If you do not know the number plate of the vehicle you wish to value, you can get a valuation by selecting car details using the
form below: