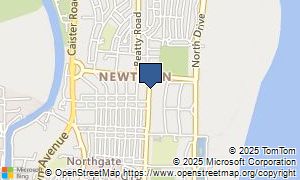 North Denes Garage
1 Sandringham Avenue,
Gt Yarmouth,
NR30 4DY
Telephone: (01493) 842259
Website:
http://www.north-denes-garage.co.uk
North Denes Garage, 1 Sandringham Avenue, Great Yarmouth, Norfolk NR30 4DY for Car Service, MOT Test, Vehicle Repairs, Used Car Sales.
Could you be a prior client of this dealership? We ask you to submit a review on your experience with North Denes Garage.
We'd like it if you'd mark North Denes Garage out of five on these three criteria. If you're not considering giving an assessment, you can just choose a score for the dealership. To submit your review, you can fill in the form below with your evaluation.
0 reviews currently waiting editorial
Want to add a review of North Denes Garage? Click above...
Please type any UK registration number in
now for an instant valuation
You can alternatively get a free valuation
for your vehicle, courtesy of
WeBuyAnyCar
If you do not know the number plate of the vehicle you wish to value, you can get a valuation by selecting car details using the
form below: