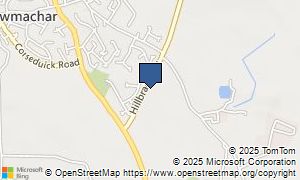 Newmachar Motors
Hillbrae Way,
Newmachar,
AB21 0UR
Telephone: (01652) 201430
Website:
http://www.newmacharmotors.co.uk/
Newmachar Motors is a used car dealer in Newmachar stocking a wide range of second hand cars at great prices. Visit us today for affordable used cars in Aberdeenshire.
Could you be a former customer of Newmachar Motors? Maybe you've marketed a vehicle to them before? We ask you to give us any opinions, reviews or comments you think might be advantageous to other potential customers.
Please mark Newmachar Motors out of five based on these 3 areas. In the event you only wish to leave a score and not an assessment, then click the 'Add Rating' button after you are happy. To give us your assessment, you could complete the form fields below with your review.
0 reviews currently waiting editorial
Want to add a review of Newmachar Motors? Click above...