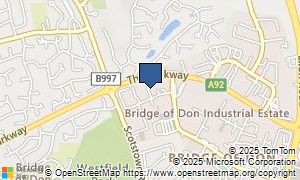 Murison Cars-Bridge Of Don
The Parkway Greenhole Place, Bridge Of Don Industrial Estate,
Aberdeen,
AB23 8EU
Telephone: (01224) 825111
Website:
http://www.murisoncars.co.uk
Average score:
based on 2 votes
very unhappy with the service provided.
Lewis - Saturday, 27th April 2013
Everything went well until the car i purchased went wrong, during the warranty period, the service told me work had been carried out when there had not been work carried out, was told they fitted a timing chain tensioner and then when the car jumped its timing the garage denied fitting one and said they fitted a belt pulley tensioner. after another garage has removed the engine it is clear they never touched they belt pulley tensioner and did replace the part that is now caused a very costly repair. the service i got from this garage was lousy and i would never deal with them again. and not only have they lost service from us, our family company is not willing to buy any trucks from there commercial division again, as of the problems with the car i bought from them, and 2 trucks we bought before the car from them both have went wrong in the space of a few months. one breaking down as soon as it left there dealership.
Many thanks guys and will defo recommend and use again!
Alan
Alan neaves - Monday, 1st April 2013
Colin and Ken an absolute delight to deal with. Delighted with both cars purchased on friday 29th march...just in time for my year end!
If you have previously used the services of this dealer, whether it was for shopping for a pre-owned car, getting rid of / part-exchanging your pre-owned automobile, or any other service, then would you kindly leave a review for this dealer. Did you experience any number of difficulties with this dealership? We ask you to give us any feedback, reviews or criticisms you think may be useful to other people.
Kindly score this dealership out of five on the following areas. If you're not interested by writing a review, you could simply decide on a rating for the dealership. If you want to submit a review as well, please complete the form fields below.
0 reviews currently waiting editorial
Want to add a review of Murison Cars-Bridge Of Don? Click above...