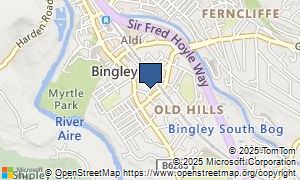 Moorside Prestige
5 Bradware Industrial Park, Harris Street,
Bingley,
BD16 1AE
Telephone: (01274) 568456
Website:
http://www.moorsideprestige.co.uk
Moorside Prestige is a used car dealer in Bingley stocking a wide range of second hand cars at great prices. Visit us today for affordable used cars in West Yorkshire.
Did you use this dealership in the past? We ask you to submit some details on your experience with this dealership.
We ask you to mark this dealership out of five based on these 3 criteria. If you're not interested in writing a review, you can simply decide on a rating for the dealership. If you wish to write an assessment as well, then please fill in the form fields below.
0 reviews currently waiting editorial
Want to add a review of Moorside Prestige? Click above...
Please type any UK registration number in
now for an instant valuation
You can alternatively get a free valuation
for your vehicle, courtesy of
WeBuyAnyCar
If you do not know the number plate of the vehicle you wish to value, you can get a valuation by selecting car details using the
form below: