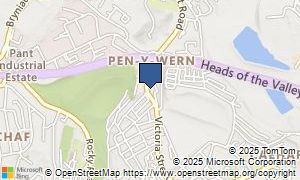 Merthyr Motor Auctions
Red Barrel House, Pant Road, Dowlais,
Merthyr Tydfil,
CF48 3SH
Telephone: (01685) 700083
Website:
http://www.auctioneers.co.uk
MMA - The largest car, van, commercial, minibus, ambulance, municipal, and plant auction in the United Kingdom. A stunning selection of over 3000 cars and vans auctioned weekly.
Did you use this dealership once before? Did you experience any issues dealing with Merthyr Motor Auctions? Please submit some details on your experiences with Merthyr Motor Auctions.
Feel free to mark Merthyr Motor Auctions out of 5 for value for money, how much support the dealership gave you and overall value. In case you only want to give a score and not a review, then use the 'Add Rating' button after you're happy. To send us your evaluation, you can fill in the form fields underneath with your assessment.
0 reviews currently waiting editorial
Want to add a review of Merthyr Motor Auctions? Click above...