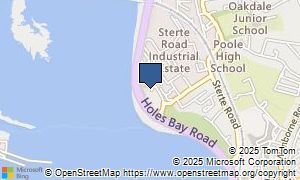 Mercedes Benz Of Poole
Holes Bay Road,
Poole,
BH15 2BD
Telephone: (01202) 644370
Website:
http://rsi-cda.mercedes-benz.com/conte...
Welcome to Mercedes-Benz of Poole, your local dealer for Mercedeas-Benz cars
Have you used Mercedes Benz Of Poole once before? Did you get good value for money with them? We'd love you to post any opinions, reviews or criticisms you'd think might be useful to other users.
You could mark Mercedes Benz Of Poole out of five for what sort of service you received for your money, service and support and what you thought your experience was like overall. If you are not considering writing an evaluation, you can just opt for a score for the dealership. To give us your evaluation, you can fill in the form below with your assessment.
0 reviews currently waiting editorial
Want to add a review of Mercedes Benz Of Poole? Click above...