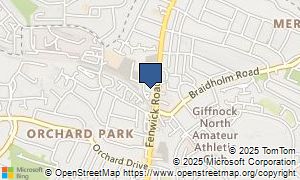 Mercedes-Benz Of Giffnock
34 Fenwick Road,
Giffnock,
G46 6AA
Telephone: (0141) 6291219
Website:
http://www.stratstone.com/mercedes-ben...
Have you paid for an automobile from this dealership before? Did you experience any number of troubles with Mercedes-Benz Of Giffnock? Please post any feedback, views or experiences you think might be useful to other users.
We'd love you to mark this dealership out of 5 on these 3 areas. Should you only want to leave a score and not an assessment, then use the 'Add Rating' button after you are finished. Should you wish to leave an evaluation as well, feel free to complete the text boxes below.
0 reviews currently waiting editorial
Want to add a review of Mercedes-Benz Of Giffnock? Click above...