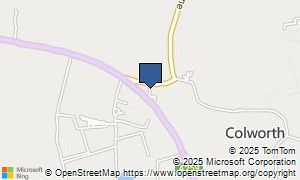 Mercedes Benz Of Chichester
Bognor Road, Colworth,
Chichester,
PO20 2BJ
Telephone: (0845) 1646807
Website:
http://www.ridgeway.co.uk/mercedes/new...
Ridgeway Mercedes stocks the full range of new Mercedes-Benz cars in Hampshire and West Sussex. Contact us today to book a test drive in a new Mercedes.
Are you a prior client of this dealership? Did you experience any difficulties dealing with this dealer? Please submit any feedback, reviews or comments you'd think might be useful to other users.
You can score Mercedes Benz Of Chichester out of five for what sort of service you received for your money, how much assistance the dealership gave you and what you feel your experience was overall. In case you only want to leave a score and not a review, then click the 'Add Rating' button after you're happy. To write your review, you could fill in the form fields below with your evaluation.
0 reviews currently waiting editorial
Want to add a review of Mercedes Benz Of Chichester? Click above...