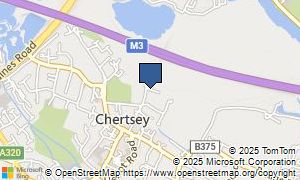 Martyn Neville T/A Martyn's Car Sales
The Courtyard (Opposite The Old Coachworks), Colonels Lane,
Chertsey,
KT16 8RJ
Telephone: (07768) 017781
Website:
http://www.martynscarsales.co.uk
Martyn Neville T/a Martyn's Car Sales is a used car dealer in Chertsey stocking a wide range of second hand cars at great prices. Visit us today for affordable used cars in Surrey.
Average score:
based on 6 votes
A very friendly and laid back approach but informative and professional at the same time.
I've spoken to them a few times since and they have Helped me evert time. Thank you.
Jack Browning - Tuesday, 23rd September 2014
I recently bought a Mercedes from Martyn mad the whole experience was excellent.
Lizz - Tuesday, 19th August 2014
I purchased an audi from Martyn Neville,and realised there were problems as I drove it home, as there was considerable juddering in the steering and clonking every time I released the brake pedal. My mechanic told me 2 weeks later they were big problems and advised me to do a diagnostic test. The clonking is due to the brake caliper binding, and brakes pads down to the disc, brakes overheating, and numerous other problems. I have only driven this car for 100 miles yet Martyn told me I must have created those problems. I have a car I'm afraid to drive. He has a pocketful of my money (in cash). Under sale of goods act I am entitled to my cash back, but so far he has stubbornly refused to acknowledge my request. If he'd stolen my purse off me on the street, it wouldn't be worse. I feel like I've been mugged. You may be lucky and get a decent car from him but heaven help you if there are problems. BEWARE of this guy. Don't be taken in by his "Welcome" message!!
The price was reasonable for a dealer and they did give me a small discount.
They also delivered the car for me and I'm about 25 miles from them.
Ian was very helpful and took time to show us how everything on the car works.
It appears they sell decent second hand everyday cars at reasonable prices. These cars aren't brand new and perfect but you get what you pay for and the service is good.
James Briar - Wednesday, 13th August 2014
I recently bought a car from Martyn's car sales and I was perfectly satisfied with the car.
If that is his form of customer service i can not imagine what it would be like to buy a car and try to resolve any issues.
Gary - Friday, 30th May 2014
It seems this car dealer does not want to actually sell cars. i tried on at least 13 occasions to ring this dealer. i got through once regarding viewing a car and was told the car was being used by someone and to call back again at the end of the week. Every time i phoned he did not answer or he cut the phone dead without attempting to speak to me or even answer the phone at all.
adrian - Monday, 14th April 2014
Would appear to have gone out of business. I have tried calling the number on the website many times, but no-one picks up, and no voicemail.
GK - Wednesday, 5th December 2012
I recently purchased a Hyundai Accent from Martyn Neville Cars, the first impression was they were good people to deal with. They promise a lot of things but when you try to contact they don't respond at all. The car even came without a spare wheel and the clutch pedal rubber had worn out as well, but promised to get them repaired, but never did. You should be very careful in dealing with them when you buy a car, please check that the car comes with all parts before you buy them. Be Careful.
Could you be a previous customer of Martyn Neville T/A Martyn's Car Sales? Please send us your critiques and feedback for Martyn Neville T/A Martyn's Car Sales below.
Kindly score Martyn Neville T/A Martyn's Car Sales out of five on the following areas. In the event you only want to leave a score and not an evaluation, then use the 'Add Rating' button after you are done. To give us your review, you could fill in the text boxes underneath with your assessment.
0 reviews currently waiting editorial
Want to add a review of Martyn Neville T/A Martyn's Car Sales? Click above...