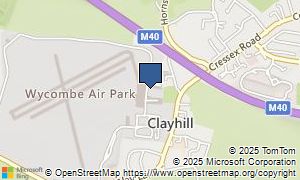 Marlow Cars
Woodlands Marlow Road, Marlow,
Marlow,
SL7 3DR
Telephone: (01628) 822259
Website:
http://www.marlowcars.co.uk
Prestige, Sports & Luxury Car Sales - Marlow Cars Ltd
Are you a prior client of Marlow Cars? Possibly you have marketed a car to them in the past? Should you wish to write an assessment to express your opinions, or maybe help out others, please fill in the review form below.
We'd like it if you'd score Marlow Cars out of five on these 3 criteria. If you are not considering giving an evaluation, you can just select a rating for the dealer. Should you wish to give a review also, then please complete the form fields below.
0 reviews currently waiting editorial
Want to add a review of Marlow Cars? Click above...