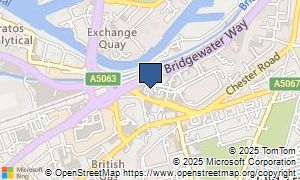 Manchester Audi
Chester Road, Old Trafford,
Manchester,
M16 9UA
Telephone: (0843) 3096532
Website:
http://www.jardinemotors.co.uk/audi/
All the latest Audi news and offers from the Jardine Motors Group.
Did you have prior dealings with Manchester Audi? Maybe you have used their service before? If you wish to leave an evaluation to express your comments, or maybe help out others, please fill in the review form underneath.
We ask you to mark this dealership out of five based on these criteria. In the event you only wish to give a score and not a review, then use the 'Add Rating' button after you are done. Should you wish to give an evaluation also, please fill in the form fields underneath.
0 reviews currently waiting editorial
Want to add a review of Manchester Audi? Click above...
Please type any UK registration number in
now for an instant valuation
You can alternatively get a free valuation
for your vehicle, courtesy of
WeBuyAnyCar
If you do not know the number plate of the vehicle you wish to value, you can get a valuation by selecting car details using the
form below: