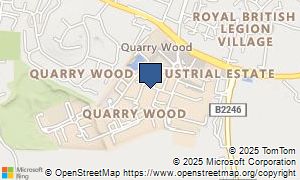 Maidstone Audi
Wood Close Quarry, Wood Industrial Estate,
Aylesford,
ME20 7UB
Telephone: (0845) 1285592
Website:
http://www.inchcapeaudi.com/audi-centr...
Welcome to Maidstone Audi. Here on our website you will find a wealth of information. With a vast choice of New Audi and Nearly New Audi models available for immediate delivery and Approved Used Audi models at highly competitive prices, we are sure to meet your individual requirements. We look forward to welcoming you very soon
Could you be a previous customer of this dealership? Please submit any feedback, views or comments you'd think may be beneficial to other users.
Feel free to mark Maidstone Audi out of 5 for value for money, how much assistance the dealers gave you and what you thought your experience was like overall. If you only wish to give a score and not an evaluation, then click the 'Add Rating' button after you're finished. Should you want to leave an assessment as well, please complete the form underneath.
0 reviews currently waiting editorial
Want to add a review of Maidstone Audi? Click above...
Please type any UK registration number in
now for an instant valuation
You can alternatively get a free valuation
for your vehicle, courtesy of
WeBuyAnyCar
If you do not know the number plate of the vehicle you wish to value, you can get a valuation by selecting car details using the
form below: