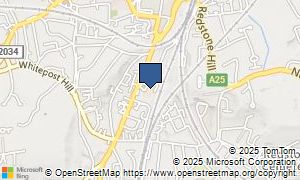 Lookers Mercedes-Benz of Redhill
12 Brighton Road,
Redhill,
RH1 6QL
Telephone: (0844) 6594973
Website:
http://www.lookers.co.uk/mercedes-benz
New and Approved Used Mercedes-Benz in Kent, Surrey and Sussex available from Lookers Motor Group, great deals, servicing, mots, repairs, aftersales care.
Did you use this dealership once before? Do you feel you got excellent service from them? Please give us any opinions, reviews or comments you'd think might be advantageous to other potential customers.
Please score this dealer out of five on these three areas. If you are not concerned about giving an assessment, you can just select a score for the dealership. If you wish to give a review as well, we would love you to fill in the form fields below.
0 reviews currently waiting editorial
Want to add a review of Lookers Mercedes-Benz of Redhill? Click above...