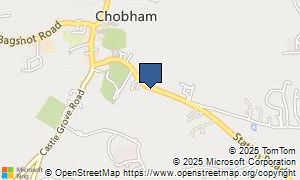 Leonard Daborn Limited
Station Road, Chobham,
Woking,
GU24 8AL
Telephone: (01276) 858340, (01276) 857152
Website:
http://www.leonarddabornlimited.co.uk
Leonard Daborn Limited is a used car dealer in Woking stocking a wide range of second hand cars at great prices. Visit us today for affordable used cars in Surrey.
In case you have used the services of this dealership, possibly for buying a second hand vehicle, selling on / part-exchanging a second hand car, or any other service, would you kindly post an evaluation for Leonard Daborn Limited. Please feel free to leave your evaluations and feedback for Leonard Daborn Limited below.
You can score Leonard Daborn Limited out of five for what kind of service you received for what you paid, how much support the dealers gave you and what you feel your experience was overall. If you're not considering leaving an evaluation, you could simply select a rating for the dealership. To write your review, you can fill in the form underneath with your review.
0 reviews currently waiting editorial
Want to add a review of Leonard Daborn Limited? Click above...