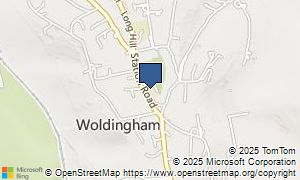 Leathwoods
12 The Crescent, Off Station Road, Woldingham,
Nr Caterham,
CR3 7DB
Telephone: (01883) 653058, (07734) 650854
Website:
http://www.leathwoods.co.uk/7471/index...
Are you looking for used cars for sale in Surrey and South Croydon; we can help, with lots of used cars always available at our dealership in .
Are you a former customer of Leathwoods? Feel you had any difficulties with this dealership? We'd love you to complete the form underneath to send us your assessment.
We'd like it if you'd mark Leathwoods out of 5 on the following criteria. In the event you only want to give a score and not an evaluation, then use the 'Add Rating' button when you are done. To give us your evaluation, you can complete the form underneath with your assessment.
0 reviews currently waiting editorial
Want to add a review of Leathwoods? Click above...