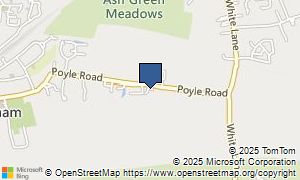 Kilrush Cars Ltd
Poyle Park Cottage Poyle Road, Tongham,
Farnham,
GU10 1BS
Telephone: (01252) 782883
Website:
http://www.kilrushcars.com
Kilrush Cars Ltd-SIMPLY THE EASIEST AND BEST WAY TO FIND GOOD QUALITY PRE-OWNED LEFT HAND DRIVE CARS.At Kilrush Cars you are talking to professionals with over 20 years experience in the Motor Trade.
If you have used the services of Kilrush Cars Ltd, whether it was for shopping for a used vehicle, selling on / part exchanging your used vehicle, or any other service, then would you kindly leave an assessment for this dealer. Did you experience any number of problems dealing with this dealer? Writing a review of Kilrush Cars Ltd will help other users with determining whether to use their services.
You can mark Kilrush Cars Ltd out of five for value for money, how much assistance the dealership gave you and what you feel your experience was overall. If you're not thinking about writing an assessment, you could just choose a rating for this dealership. To give us your evaluation, you can complete the form underneath with your assessment.
0 reviews currently waiting editorial
Want to add a review of Kilrush Cars Ltd? Click above...