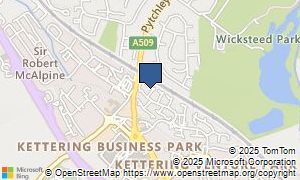 Kettering Volkswagen
Lamport Close, Kettering Venture Park,
Kettering,
NN15 6XP
Telephone: (01536) 431649
Website:
http://www.myvolkswagen.co.uk
Parkway Volkswagen is one of the Midlands' leading Volkswagen dealers, offering new and used cars, as well as aftersales services.
Could you be a prior consumer of this dealership? Maybe you've tried out their services in the past? Writing an evaluation of this dealership could help others with decicing whether or not to use them.
You can mark Kettering Volkswagen out of 5 for value for money, service and support and overall value. If you only wish to give a rating and not an assessment, then click the 'Add Rating' button when you are done. Should you want to write an evaluation as well, we'd love you to complete the text boxes below.
0 reviews currently waiting editorial
Want to add a review of Kettering Volkswagen? Click above...
Please type any UK registration number in
now for an instant valuation
You can alternatively get a free valuation
for your vehicle, courtesy of
WeBuyAnyCar
If you do not know the number plate of the vehicle you wish to value, you can get a valuation by selecting car details using the
form below: