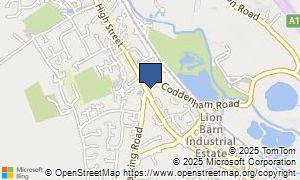 Kerridges - Needham Market
Ipswich Road, Needham Market,
Ipswich,
IP6 8EG
Telephone: (0843) 3095106
Website:
http://www.kerridges.co.uk
As well as Used TVR's and Lotus we sell and service many other sports and performance cars such a Porsche, Lotus and Audi TT's.
Could you be a prior consumer of Kerridges - Needham Market? Perhaps you've tried their services before? Kindly post any feedback, views or experiences you think might be useful to other people.
We'd love you to score Kerridges - Needham Market out of five on these criteria. If you only wish to give a score and not a review, then click the 'Add Rating' button when you're finished. To give us your evaluation, you can fill in the text boxes below with your evaluation.
0 reviews currently waiting editorial
Want to add a review of Kerridges - Needham Market? Click above...
Please type any UK registration number in
now for an instant valuation
You can alternatively get a free valuation
for your vehicle, courtesy of
WeBuyAnyCar
If you do not know the number plate of the vehicle you wish to value, you can get a valuation by selecting car details using the
form below: