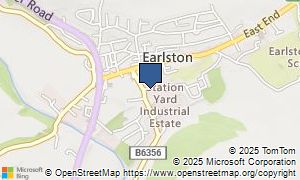 Keith Robertson
Unit 5, Station Road Ind. Estate,
Earlston,
TD4 6BZ
Telephone: (01896) 849975
Website:
http://www.krvc.co.uk
Keith Robertson Cars, situated in the Scottish Borders, specialises in new and used Audis and Volkswagens.
In case you have tried the services of Keith Robertson in the past, whether it was for buying a used car, selling on / part-exchanging a pre-owned car, or another service, would you please post a review for Keith Robertson. Possibly you have used their service before? We'd love you to submit any feedback, views or comments you think may be valuable to other people.
You can mark Keith Robertson out of 5 for value for money, how much assistance they gave you and overall value. If you're not thinking about leaving an assessment, you could simply select a rating for this dealership. Should you wish to write a review as well, feel free to fill in the text boxes underneath.
0 reviews currently waiting editorial
Want to add a review of Keith Robertson? Click above...