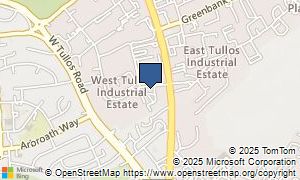 John R Weir Mercedes-Benz Aberdeen
31 Craigshaw Drive, West Tullos Industrial Estate,
Aberdeen,
AB12 3BE
Telephone: (0843) 3095404
Website:
http://www.johnrweir.co.uk/mercedes/pr...
Pre-owned Vehicles Stock Listing
Did you use this dealership in the past? Possibly you have used their services before? Kindly submit some details on your experiences with this dealer.
We'd love you to mark this dealership out of 5 based on these points. If you're not considering giving an evaluation, you can simply select a rating for this dealership. To send us your assessment, you could complete the form below with your assessment.
0 reviews currently waiting editorial
Want to add a review of John R Weir Mercedes-Benz Aberdeen? Click above...