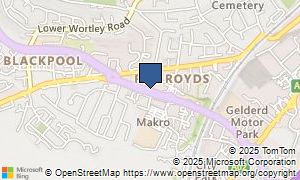 Jct600 Brooklands Aston Martin
Ring Road, Lower Wortley,
Leeds,
LS12 6AA
Telephone: (0844) 3713643
Website:
http://www.jct600.co.uk/dealerships/as...
Find your perfect Aston Martin car in Leeds today. For this manufacturer we have a wide range of models available and new stock is being added on a regular basis.
Have you purchased a car from this dealership before? Leaving an assessment of Jct600 Brooklands Aston Martin could help other people with determining whether to use them or not.
Feel free to mark Jct600 Brooklands Aston Martin out of 5 for value for money, how much support the dealership gave you and overall value. In case you only wish to leave a rating and not an assessment, then use the 'Add Rating' button when you are finished. To send us your review, you could complete the form underneath with your evaluation.
0 reviews currently waiting editorial
Want to add a review of Jct600 Brooklands Aston Martin? Click above...
Please type any UK registration number in
now for an instant valuation
You can alternatively get a free valuation
for your vehicle, courtesy of
WeBuyAnyCar
If you do not know the number plate of the vehicle you wish to value, you can get a valuation by selecting car details using the
form below: