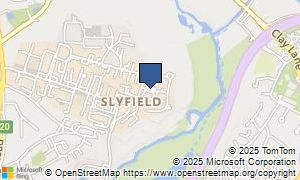 Inchcape Ford Guildford
Moorfield Road,
Guildford,
GU1 1TB
Telephone: (0845) 1646966
Website:
http://www.inchcapeford.co.uk/
Inchcape Ford bringing you New and Used Cars and Vans in Bracknell, Wokingham, Guildford and Farnborough at Great Prices. Visit to see our Latest Offers!
Have you used this dealership once before? We'd love you to submit feedback on your experience with Inchcape Ford Guildford.
We'd love you to score Inchcape Ford Guildford out of 5 based on these points. In case you only want to leave a rating and not a review, then use the 'Add Rating' button when you are happy. If you wish to write a review also, please fill in the text boxes below.
0 reviews currently waiting editorial
Want to add a review of Inchcape Ford Guildford? Click above...