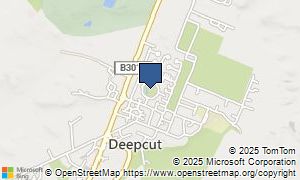 Ian Fox Automobiles
13 Dettingen Crescent, Dettigen Park,
Deepcut,
GU16 6GN
Telephone: (07702) 567093
Website:
http://www.ianfoxautomobiles.co.uk/604...
Have you had prior dealings with Ian Fox Automobiles? Do you think you received good service from them? Posting an evaluation of this dealership could help other users with determining whether or not to use them.
You could mark Ian Fox Automobiles out of 5 for what kind of service you received for what you paid, service and support and overall value. If you're not interested by giving a review, you can just decide upon a rating for this dealer. To submit your assessment, you can fill in the form fields below with your review.
0 reviews currently waiting editorial
Want to add a review of Ian Fox Automobiles? Click above...